On September 17, 2018, Vision China Times Australia hosted an informal roundtable discussion on Australia-China relations and their impact on the Chinese community with eight members of Australia's China watch community, each bringing to the table varying views.
The roundtable discussion was held at the New South Wales State Library and was moderated by Kelsey Munro, a senior contributing journalist at SBS News.
Much of the public discussion around the passing of Australia's foreign interference legislation has been quite different in mainstream society to that within the Chinese community. The aim of this event was to bring together informed and involved people who hold a range of opinions — from academia, media, and those within the Chinese community — to engage in an open and respectful discussion about these important issues.
Topics covered included:
How the Australia-China relationship should be managed.
The clash of values between the Chinese government and Australia's democratic institutions.
The inadvertent impact and possible stigmatization of Chinese-Australians and Chinese students during this debate.
Foreign political donations, the United Front Work Department, censorship, and self-censorship.
Are we in a period of China hysteria?
The role played by Australia's English and Chinese language media.
Listen to the full audio of the roundtable discussion here:
Panelists:
Professor Rory Medcalf — Head of the National Security College, ANU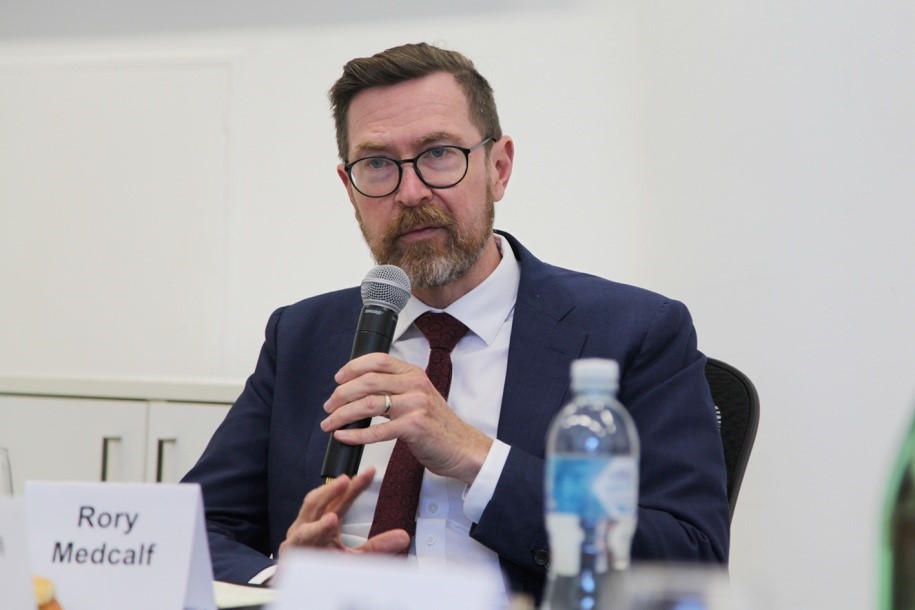 Mr. Benjamin Chow, AO BE — Chairman of Mindax Ltd, co-chair of the Liberal Party Chinese Council
Professor James Laurenceson — Deputy Director of the Australia-China Relations Institute at UTS
Mr. John Hugh — Spokesperson for the Australian Values Alliance
Ms. Linda Jakobson — Founding Director of China Matters
Professor Chongyi Feng — Associate Professor in China Studies at UTS
Mr. Nick McKenzie — Senior investigative journalist, leading journalist on the joint Four Corners-Fairfax investigation "Power & Influence"
Dr. Merriden Varrall — Director of Geopolitics and Tax at KPMG, formerly Director of the East Asia program at the Lowy Institute.
Report in Chinese can be found here: https://www.secretchina.com/news/gb/2018/09/22/871622.html
Follow us on Twitter or subscribe to our weekly email