A woman stole a sheep from her neighbor and hid it under her bed. She told her son not to tell anyone. Soon, the neighbor was cursing in the street about the person who stole the sheep.
The woman's son said to the neighbor: "My mother did not steal your sheep."
The woman was mad at her son for speaking up. She stared at him.
The woman's son pointed to his mother and said to the neighbor: "Look at my mother's eyes. They look just like the sheep's eyes under the bed."
About Good Laughs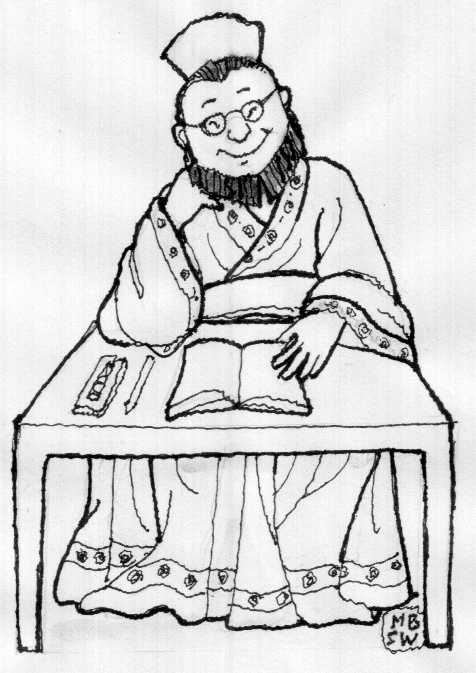 Good Laughs (笑得好) is a collection of short stories edited by the Chinese doctor Cheng-Jin Shi (石成金) of the Qing Dynasty (1636-1912). This collection can be considered as the Chinese version of Aesop's Fables. Dr. Shi was believed to have lived between the Kangxi and early Qianlong reigns. He also authored many other books on remedies for life and health.
Good Laughs is meant to nourish the heart with stories. In the preface, Dr. Shi wrote: "People are entertained by being sarcastic; I inspire people with sarcasm. It entertains the heart, but it can also save a life like acupuncture."
Follow us on Twitter or subscribe to our weekly email