When I think back to my homeland Greece, I picture the sun in an azure sky, a clear blue sea, and of course an introduction to tasty foods composed of hundreds of recipes that are like an ancient mosaic. A mosaic ready to satisfy the most difficult palates.
So what is the secret that gives Greek cooking its rightfully distinguished place?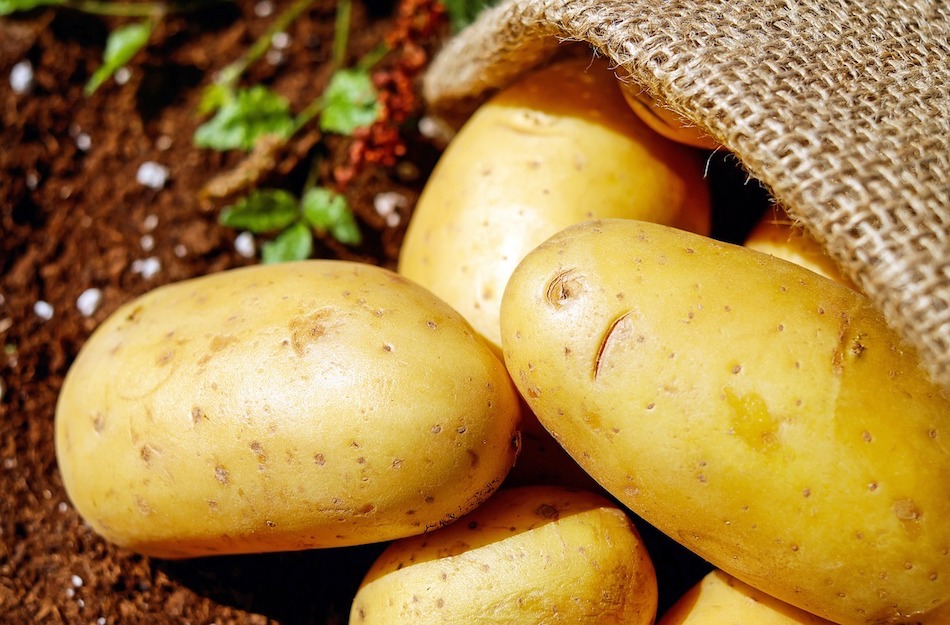 An important one is the great variety of ingredients used in Greek cuisine, given by the Greek soil, which offers its gifts abundantly all year around.  
Greece has seasonal products available all year around that are always fresh and available for daily consumption from local and open weather markets.
They are fresh, good, delicious, healthy, and produced in large quantities. Even a simple meal is tasty.
Below is a recipe for potato salad; it's my creation in true Greek style. My mother made a similar recipe for decades, and I added my own twist to it.
I love to recreate and improve old recipes; I use my sixth or seventh sense, a feeling in a way, by adding extra new ingredients — and guess what? It never fails.
This potato salad is a great side dish to have at lunch or for dinner.  
 Ingredients:
500 grams p

otatoes, sliced in half rounds

2 medium sized

 red onions, chopped and sliced in halves

1

 garlic clove, very fine chopped

Small h

ot red chili, very fine chopped

1

 slice of lime

Fresh dried oregano

200 grams 

Greek feta cheese; leave as a block to place on top

Greek sea salt  

½ cup 

Greek extra virgin olive oil, half tea cup and extra

6 fresh mint leaves

Balsamic vinegar or malted white vinegar

1 tsp

 English mustard
Method:
Boil sliced potatoes, then leave to cool

Place all the ingredients into a big bowl and mix together

Served as is or cold
Serves 4
Written by George Orfanos
Follow us on Twitter or subscribe to our weekly email