The documentary film Sonita is about a young Afghan girl living in Tehran who dreams of being a rapper, but whose mother wants to sell her into marriage. Iranian Director Rokhsareh Ghaem spent three years making the film about the performer, and ended up helping her escape.
Sonita Alizadeh was only 10 years old when her family first tried to sell her into marriage. This is a tradition in Afghanistan. When she was 16, they again tried to sell her for US$9,000.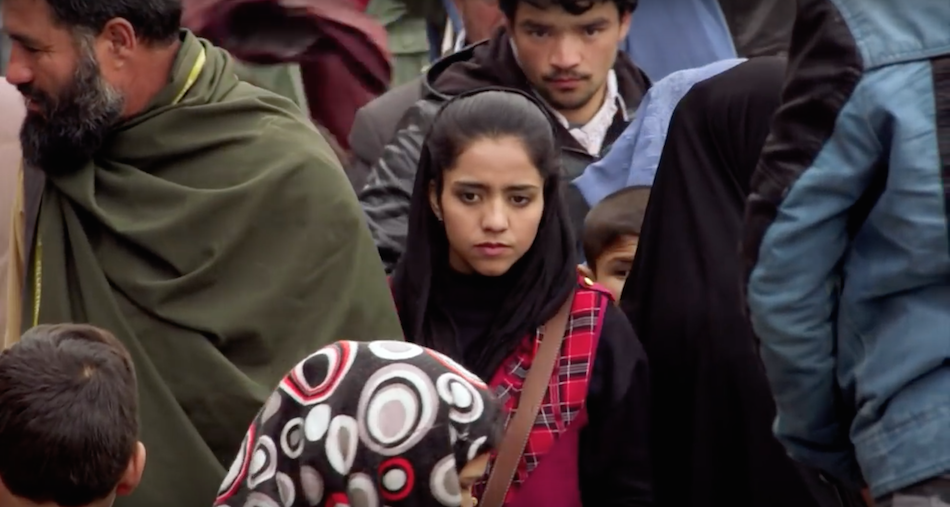 Rokhsareh Ghaem learned about Sonita's story through one of her friends, who was an NGO worker. Her friend originally thought that the film would just be about helping Sonita obtain some musical training, and believed that it wouldn't change her situation.
As the story unfolds, the director transitioned from making an observational documentary to being involved in the outcome. Ghaem ended up paying Sonita's mother US$2,000 to delay her sale into a forced marriage.
During the filming, Sonita was able to win a scholarship to a U.S. high school, and eventually escaped to pursue her dreams. If she would have stayed in Afganistan, she would have been married off to the highest bidder. She doesn't blame her mother, who was married off at 13, and like many other Afghan women, this was all she knew.
Sonita is now a rapper and activist who dedicates her life to fighting for girls who are too young to wed. Rokhsareh Ghaem spoke to The Guardian about her involvement in Sonita's story and the role of a documentary filmmaker:
"I can't film people who are suffering for something I can afford, when they are giving their life, their story, to me."

"It's always a lie. You are never a fly on the wall. You are always an elephant in the room. You change everything with your presence. I don't believe objectivity is important, or even happens. Human stories are always subjective and personal. The filmmaker decides, creates."
Follow us on Twitter or Subscribe to our weekly email.