Zhang Seng Yao was the high ranking army general of Emperor Wu during the Southern dynasties. He was also a famous painter and experienced in figure painting. Whenever Emperor Wu missed his sons, who were at the various places within the kingdom, Zhang Seng Yao was ordered to sketch them. The portraits he did were so vivid that Emperor Wu was much more at ease, as if he had really seen his sons.
Zhang Seng Yao also liked to sketch animals. It is said that he once painted an eagle on the east wall of the house and painted a common snipe on the west wall. Because they were so vividly real, the paintings scared the bird that originally lived under the eaves away. His paintings were very powerful.
It is said that he also painted a dragon capable of flying away on the main hall of Huayan Temple in Suzhou. When he finished painting the dragon, heavy wind and rain came down and the dragon on the wall seemed to fly to the sky. Zhang Seng Yao painted a chain to hold it down. However, many people did not believe it and thought it was just hearsay.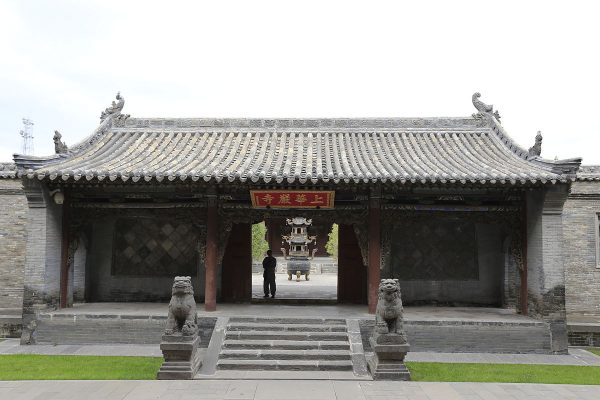 According to Zhang Yanyuan of the Tang Dynasty, The Famous Paintings of the Past Dynasties — Volume Seven records that the monks of Jinling Anle Temple asked Zhang to paint dragons, so a large group of people rushed to the temple to witness the actual event. They saw Zhang fully concentrating and quietly working. Silently, he painted four dragons within a short time, but left them without eyes. Everyone was talking about it, and no one knew why he wanted to paint dragons like that. Zhang finally said to the onlookers: "The eyes are the spirit of the dragon. The other parts are just the form. Once you add the eyes, you are giving it the life force and it will fly away."
Incredulous at this, no one believed what he said. Zhang shook his head and picked up the brush, carefully adding the eyes to two dragons. Suddenly, a thunderstorm came and the two dragons immediately broke through the wall and flew up into the clouds, leaving the two dragons with no eyes on the walls. At this time, everyone was shocked and silent. After waiting for a while, they started to praise Zhang's skill.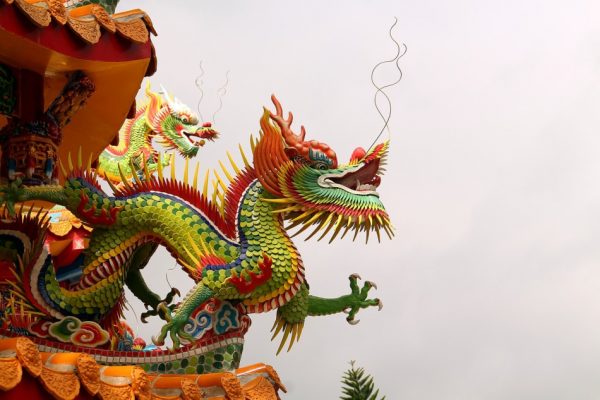 This is the origin of the idiom "painting a dragon and adding eyes," meaning to praise someone's work with real essence. When you are talking or writing an article, use one or two sentences to highlight the key points in the most critical places, making the whole article incisive and expressive; we would also use "painting a dragon and adding eyes" to mean adding the finishing touch.
Translated by Yi Ming
Follow us on Twitter or subscribe to our weekly email