While the U.S.-China trade war was the main focus at the recently concluded G20 meeting, both nations also arrived at an important agreement regarding the drug fentanyl. China, accused of being a major exporter of the substance, agreed to take strict actions to curb exports. Fentanyl is an opioid known to be 100 times more potent than morphine, and it kills more American citizens per year than heroin.
China and fentanyl
"One of the very exciting things to come out of my meeting with President Xi of China is his promise to me to criminalize the sale of deadly fentanyl coming into the United States. It will now be considered a 'controlled substance.' This could be a game changer on what is… considered to be the worst and most dangerous, addictive, and deadly substance of them all. Last year, over 77,000 people died from fentanyl. If China cracks down on this 'horror drug,' using the Death Penalty for distributors and pushers, the results will be incredible!" U.S. President Donald Trump said in a series of tweets.
But despite Xi's promise, controlling fentanyl flows from China into the U.S. might be more difficult than expected. This is largely due to the slow regulatory framework implemented by Beijing. Government officials only review chemicals one by one.
As a result, drug manufacturers get plenty of time to concoct new fentanyl variations. This is why even though China has banned around 40 fentanyl-like substances over the years, the opioid still continues to be exported to the U.S. in the form of new variations that are not blacklisted by customs.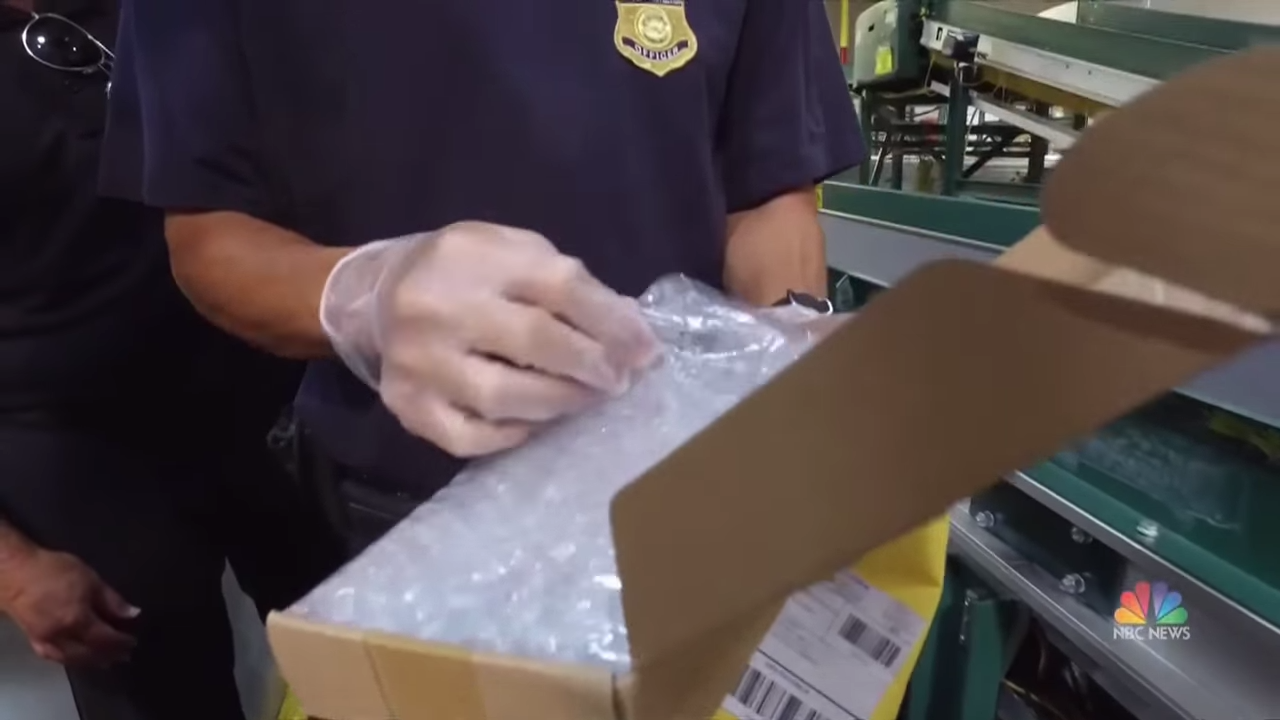 "It seems to be that China just has a huge chemical and pharmaceutical industry, and they just have too many firms and too few police to manage that industry," Bryce Pardo, a drug policy researcher at U.S.-based think tank Rand Corporation, said to Channel News Asia.
China is estimated to have about 400,000 chemical manufacturers and producers. In addition, there are several underground manufacturers that produce fentanyl. Though China destroyed about 259 such illegal labs in 2015, underground operations still continue as U.S. demand for the product remains strong.
The fentanyl crisis
According to National Vital Statistics Reports, fentanyl now causes the highest number of overdose deaths in the U.S., more than even heroin. Though fentanyl came onto the American market as a pain reliever, it quickly became an abused product. The Centers for Disease Control (CDC) has termed the increasing fentanyl usage by Americans as the third wave of an opioid epidemic.
"In more than two-thirds of the overdose deaths involving fentanyl, one or more other drugs were present. That's not surprising, because drugs including heroin and cocaine are now often sold with fentanyl mixed in. Sometimes people believe they are taking pure heroin or cocaine, but the drug is laced with fentanyl. Such situations can easily lead to overdose," according to National Public Radio.
In 2016, the rate of fentanyl-induced overdose deaths was at 6.2 per 100,000 people. But in 2017, the figure jumped to 9 deaths per 100,000. The U.S. administration is betting that the Chinese crackdown on illegal fentanyl exports will arrest this trend somewhat. However, experts are of the opinion that the center of opioid exports might just shift to another place, like Latin America, if China were to successfully curb exports.
Follow us on Twitter or subscribe to our weekly email