We don't talk about mental health enough, and there is still so much stigma surrounding something that affects millions of people around the world. We need to start making it a more central part of our discussions about health and wellbeing, as well as the ways in which you can ease the symptoms. You might be surprised to discover that music can actually be very beneficial to mental health, and this article goes through the reasons, as well as whether or not music therapy is the right choice for you.
How music can help mental health 
One thing that music is able to do wonderfully is reducing the amount of cortisol being produced by your body. This is a good thing because cortisol is the hormone responsible for stress, so lowering the amount that we have means that you can relax a little more and unwind. It creates a calming atmosphere, which is perfect for alleviating feelings of anxiety and panic.  
Additionally, music has been shown to reduce blood pressure and heart rate – meaning that it is good for your physical health as well. Music with a slow and steady beat works best for this, creating a rhythm that your body can work with to create a more peaceful atmosphere. This is also part of why it works so well for those with insomnia, as the gentle beat helps you to fall asleep easier.  
Music is also able to boost dopamine levels, which is ideal for those suffering from conditions like depression or post-traumatic stress disorder (PTSD). Dopamine is responsible for making us feel good, improving mood, and leaving you with a little more spring in your step. Obviously, it isn't a quick fix though, and it will take some time for it to have a noticeable effect on your mood.  
Is music therapy right for you? 
The way in which music therapy works is pretty simple, and there is a way for everyone to get something out of it. While there are those who see it as a childish form of therapy, we can assure you that it is not the case at all. You can also choose to have a group session or a private one, it all depends on your personal preferences and what you think will help you the most.  
Following this, you can choose for your sessions to involve creating music or listening to it. The former is a great way to release pent-up emotions that you really need to express, as well as giving you a creative outlet for everything you are feeling. The latter allows you to sit quietly with a professional while you listen to music and perform creative tasks like art or writing.  
Whichever form you choose, the benefits are massive. Music therapy can help you to come to terms with repressed feelings as well as teach you better coping mechanisms for when you are struggling with processing or expression. It allows you to work through past traumas, but also find new ways to deal with your mental health and calm down when you feel overwhelmed.  
To conclude 
Mental health doesn't need to be a taboo topic and, if anything, we hope this article has proved just that. Music can be such a great way to relieve the symptoms of your mental health conditions, and the facts show that it works. You can even learn more about the relationship between music and mental health by visiting our detailed guide. So, next time you find yourself suffering from a rising panic, or your mood starts to drop dramatically, why not flick on some tunes and escape to a better place?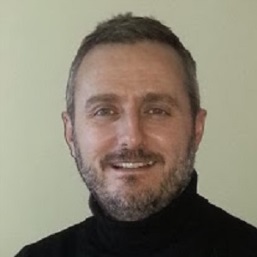 Will is a freelance writer & blogger. If you are interested in more information on music therapy, audio guides, and gear reviews, be sure to check out Will's articles at Myaudiosound.co.uk , or follow him on  Facebook  or  Google.
Follow us on Twitter or subscribe to our weekly email