Identifying artificial intelligence (AI) as the future of warfare, the Chinese government is investing heavily in developing AI-based weapons. And even though the U.S. is technologically superior, Beijing's laser-focused obsession with artificial intelligence is spooking American intelligence agencies and political analysts.
China's advantages
To train artificial intelligence to its best potential, it is necessary that the AI is fed with as much data as possible. Only with a large dataset can an AI succeed in distinguishing between true causal relationships and those that have occurred by chance.
In this aspect, China beats the U.S. hands down. China has a population of more than 1.3 billion, which is over four times the population of the U.S. A bigger population size means that Chinese AI companies have access to larger amounts of data. As such, Chinese AI has the potential to develop and mature faster when compared to U.S. AI systems on this metric.
Funnily enough, China's authoritarian regime is also a big contributor to its progress in AI research. Unlike the U.S., Beijing does not have to care about civil liberties and privacy issues when sharing public data with private companies. The Chinese government can pass any policy to support such cooperation if it believes the result will bring in significant benefits.
In contrast, U.S. AI firms are mostly limited to the data they collect on their own. The government cannot share citizen data with AI businesses as it would breach the privacy rights of its citizens. "Our open and liberal societies facilitate the development of AI, but the Chinese state's single-minded pursuit of these technologies puts this same openness and freedom at risk," Elsa Kania, a fellow at the Center for a New American Security, said to OZY.
A misguided sense of morality also seems to have gripped American companies as they step away from associating with the U.S. military. Google recently said it will not be working with the U.S. Department of Defense in developing military technologies that could harm people. In China, such concerns do not exist at all.
In fact, Beijing introduced a new rule last year that makes it mandatory for private companies to share technology with the military. Such a law would be impossible to pass in the U.S.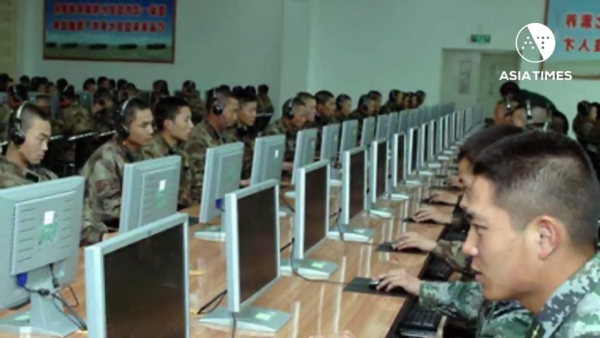 American advantage
The U.S. has one huge advantage over China — it can attract AI talent from around the world. As per estimates, Google alone has almost 50 percent of the world's top 100 AI scientists, most of whom work either in North America or Europe.
Since most high-earning scientists would rather work in a democratic, free society rather than in a country that constantly monitors them, China will have a tougher time luring top AI researchers to live and work there.
"The winner in this [AI] race will likely depend on whether the final bottleneck is about core technology or implementation details. If the bottleneck is technical — major improvements for core algorithms — then advantage U.S. If the bottleneck is about implementation — smart infrastructure or policy adaptation — then advantage China," according to Wired.
Beijing is reportedly investing and revamping tech education sectors to identify and support AI talent from its billion-plus population. It has even started recruiting teenagers into AI weapons technology courses.
Follow us on Twitter or subscribe to our weekly email