Turkish President Recep Tayyip Erdogan has asked Saudi Arabia to hand over the body of journalist Jamal Khashoggi as soon as possible together with the people accused of being involved in his murder. Erdogan wants their trial to be held in Turkey.
The missing body
After Saudi Arabia admitted that Khashoggi was killed in their consulate at Istanbul, 18 people have been arrested by the domestic intelligence agencies. However, the Saudis have kept these suspects and Khashoggi's body out of reach of Turkish intelligence. Some of the official statements released by the Saudi Arabian government seemed strange to Erdogan. "These juvenile statements do not match with the seriousness of government affairs… It is obvious that [Khashoggi] is killed. But where? Where is the body?" asked Erdogan (CNN).
The Saudis have maintained that their prince, Mohammed bin Salman, had no role in the murder; however, experts claim that such an assassination mission that included 15 men from Riyadh could not have been carried out without the express permission of the country's ruler. Some U.N. officials also seem to agree with this assessment.
"Even Saudi Arabia itself has admitted that the crime was premeditated, that it involved state officials… whether or not they acted in the name of the state that remains to be discussed and investigated… But from where I sit, from the standpoint of international human rights law, this bears all the hallmark of an extrajudicial execution. And until I am proven otherwise, I will have to assume that this is the case. It will be up to the kingdom of Saudi Arabia to demonstrate that it was not," Agnes Callamard, the U.N. special rapporteur on extrajudicial execution, said to TRT World.
Hatice Cengiz, Khashoggi's fiancée, stated that he had wished to be buried in the city of Medina and hopes that his will is honored once the body is discovered.
Reason for the death
Khashoggi was very critical of Saudi Arabia's war in Yemen and wanted bin Salman to end the violence. One of Khashoggi's friends has come forward with a revelation that points to the possibility that his death has something to do with Saudi's participation in the Yemen War.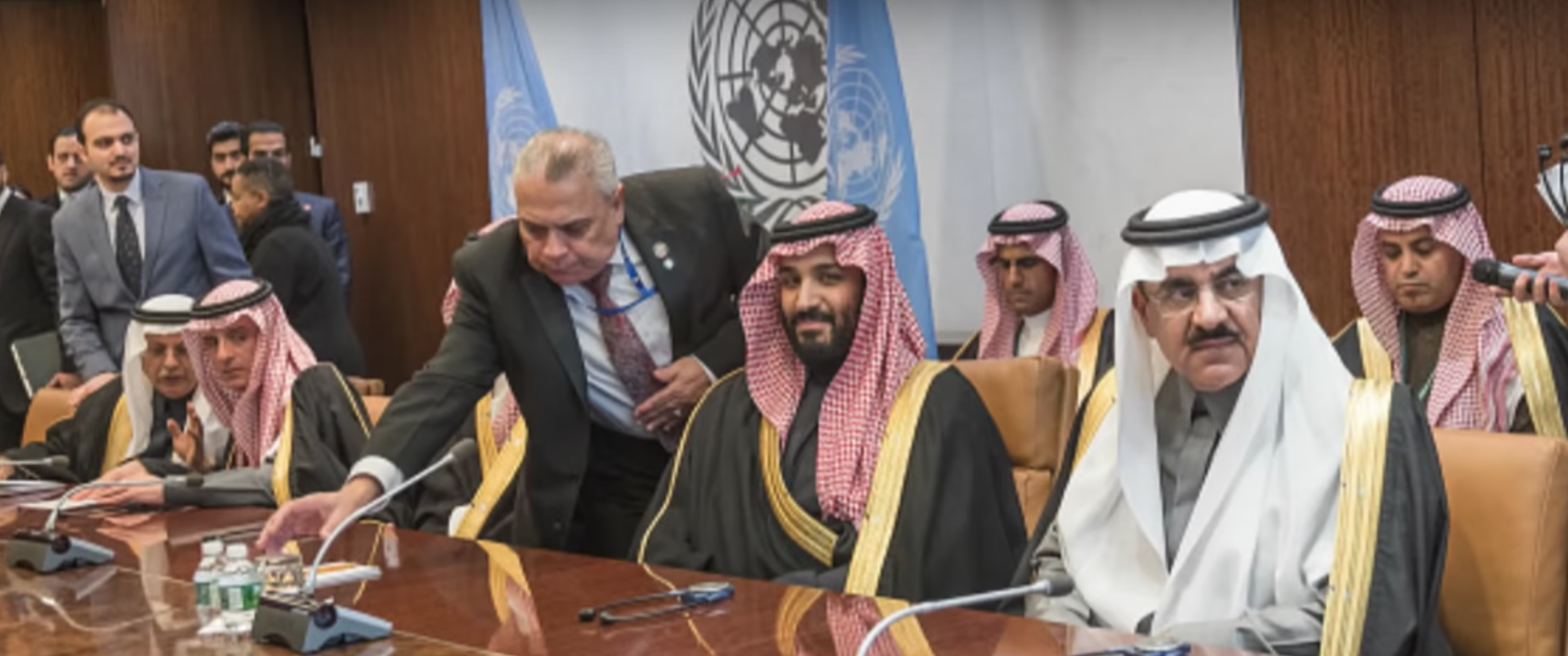 "I met him a week before his death. He was unhappy and he was worried… When I asked him why he was worried, he didn't really want to reply, but eventually, he told me he was getting proof that Saudi Arabia had used chemical weapons. He said he hoped to be getting documentary evidence. All I can tell you is that the next thing I heard, he was missing," the friend said to Express.
While there have been rumors of Saudis using sarin gas in Yemen, experts believe that Khashoggi might be referring to phosphorous. In September, certain news outlets had reported that Saudi Arabia was using phosphorus against the rebels and even innocent civilians. However, no proof was put forward by any journal.
Phosphorus was used by Assad in Syria to clear out urban areas as people would run away quickly when exposed to the gas. While using phosphorus as a smokescreen is not illegal, using the gas to torture innocent people is considered abominable. If Khashoggi had actually found proof of Saudis using phosphorous against civilians, then it would make sense that they decided to kill him. 
Follow us on Twitter or subscribe to our weekly email