There was a foolish officer who escorted a criminal monk to the capital. This officer was worried that he would forget his belongings and his task. He carefully checked everything before he took off. He also made up phrases as a reminder: "An umbrella in the bag and the yoke. There are documents, the monk, and myself." He repeatedly cited the phrases along the way.
The monk realized that the officer was foolish. He made the officer drunk and found the key for the yoke. He shaved the officer's head and put the yoke on the officer. Then the monk fled.
When the officer was awake, he said: "Let me check on things. An umbrella in the bag, it is here." He touched his neck and said: "The yoke is here." He touched his pocket: "The documents are here." Suddenly he realized: "Oh, the monk has disappeared." Immediately, he touched his bald head and said: "Good, the monk is still there, but I have disappeared."
About Good Laughs
Good Laughs (笑得好) is a collection of short stories edited by the Chinese doctor Cheng-Jin Shi (石成金) of the Qing Dynasty (1636-1912). This collection can be considered as the Chinese version of Aesop's Fables. Dr. Shi was believed to have lived between the Kangxi and early Qianlong reigns. He also authored many other books on remedies for life and health.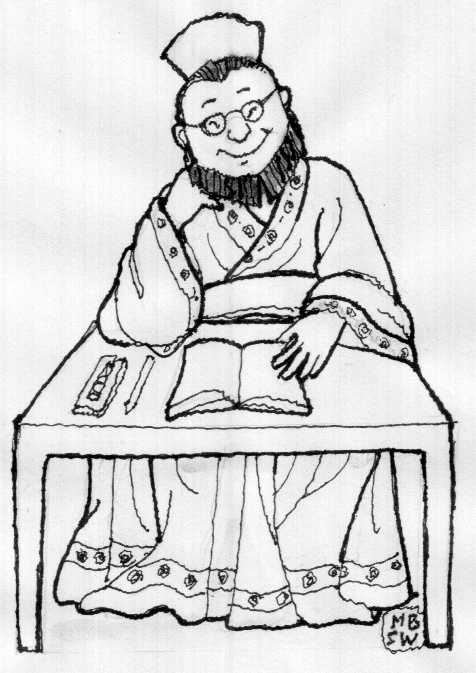 Good Laughs is meant to nourish the heart with stories. In the preface, Dr. Shi wrote: "People are entertained by being sarcastic; I inspire people with sarcasm. It entertains the heart, but it can also save a life like acupuncture."
Follow us on Twitter or subscribe to our weekly email