Ascending out of the urban paradise of Darling Harbour, Australia, the high-rising Sofitel tower overlooks Sydney with a grandeur that's impossible to miss. Showcasing sophisticated French Art de Vivre with world-class amenities, this luxurious destination is the ultimate peaceful escape for those who live with the city buzz.
While the origin of the Sofitel is inspired by French elements of design, each individual building has a unique form that has been shaped by its surroundings. "Design elements across the hotel reflect the indigenous and trading history that existed around this wharf, like the ropes in our carpet, the earthly and teal blue tones, as well as linking back to Southern France — the cultural heritage of Sofitel," said Greg, the building's general manager.
Sofitel is a highlight of the city skyline at 35 levels high, framing picturesque views in its floor-to-ceiling windows. There are 590 luxurious rooms and executive suites to select from, each one boasting multiple LED smart TVs, bespoke French art and decor, and a separate bedroom with a luscious bathtub featuring yet another small LED TV.
"Sofitel is a landmark hotel," says Greg. "Our unbeatable position is surrounded by Sydney's popular attractions and entertainment all within a minutes walk, including The Star Casino, Harbourside Shopping Centre, Chinatown, and some of the city's top-tier restaurants."
If taking the evening slowly is your style, Sofitel is for you. From a dip in the infinity pool to indulging in a drink at the Champagne Bar, this hotel has everything covered when it comes to offering guests an unforgettable escape.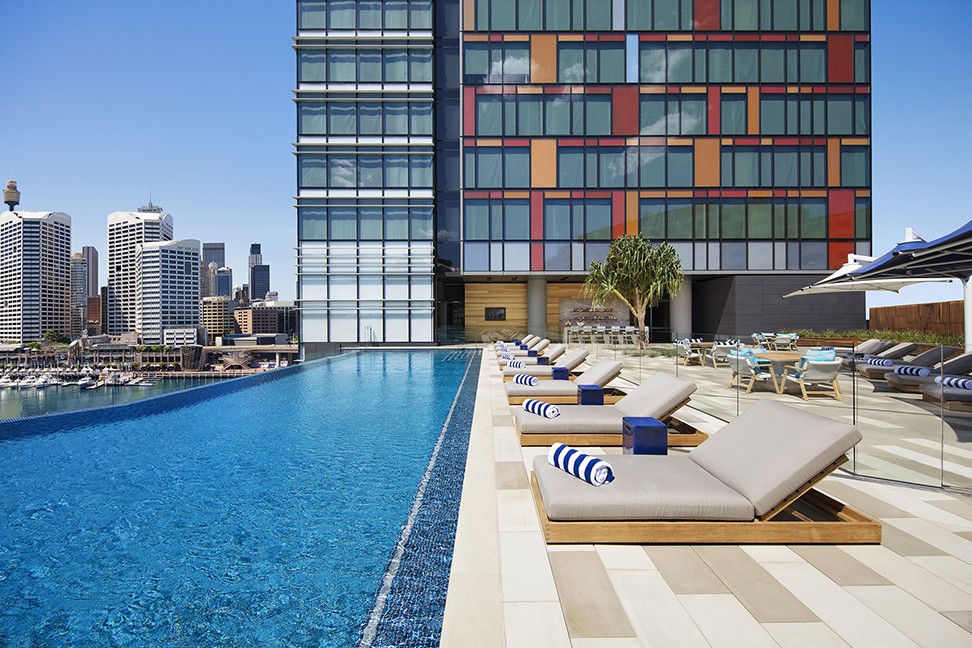 Atelier restaurant
After being transported straight to the art museum of France, it only makes sense to continue the voyage by savoring the taste of authentic cuisine from the south of France.
At the Atelier, the subtle contemporary setting brings into focus an extraordinary menu of delicately crafted dishes, where a blend of classical French techniques and flavors meet the modern craftsman. Mix and match your own courses, or share a feasting menu accompanied by wines from across the globe. Atelier offers a uniquely personal dining experience to relax, enjoy, and indulge.
Follow us on Twitter or subscribe to our weekly email