People usually think that animals are not sentient beings. However, on some occasions, it has been found that animals are sentient and can express their feelings in a way that humans understand. Recently in Sichuan, China, heavy raining resulted in flooding. While people were moving valuable possessions to safe places, a pig went viral on the Internet.
According to the West China City News, on August 25, 2017, because of the impending flood in Hungjiang Village, Sichuan Province in China, villagers were evacuated in an emergency with their valuable possessions. Among them was a pig pulled by two adults. It was found that the pig seemed to be smiling for being rescued, while the two adults were breathless due to its heavy weight.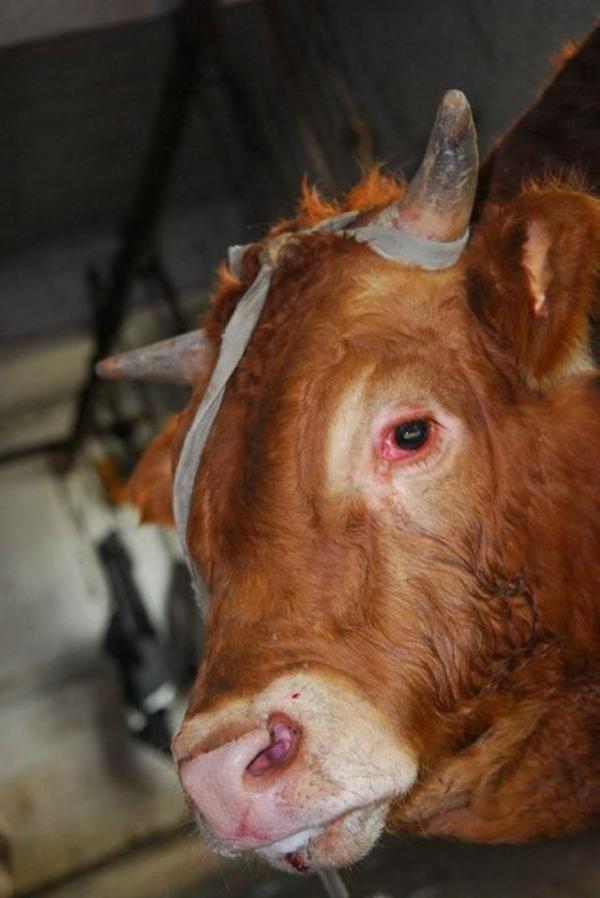 In another case, it was found that cows might be able to sense their fate before being slaughtered for their meat. According to NTDTV, one day a group of workmen in Hong Kong brought a cow to be slaughtered. When they approached the door of the slaughter room, the cow suddenly stopped and would not move. Then it started to shed tears.
The butcher, Shiu Tat-Nin, was surprised to see this and asked people around to look. He said:
"We pushed that cow this way and that way, but it would not move; it only shed tears continuously."
People there were moved by the cow. They looked at each other and knew that no matter what, they were not able to slaughter this crying cow.
Finally, they decided to pool their money to buy the cow and send it to a temple, where it can spend the rest of its life peacefully. They told the cow that they guaranteed that they would not kill it. Finally, the cow stood up and followed them to walk away. The head workman, Billy Fong, said: "I will never forget the crying cow."
Like this article? Subscribe to our weekly email for more! 
Researched by Mona Song, Translation by Audrey Wang